Vorx is primarily developed to be in control with the admission of your business through organizing the courses offered, units, training plan, training schedule, student progress reports, student assessments and other functions that would help the growth of the RTO business
Student Enrolments
Vorx CRM takes an easy process when enrolling students since the system offers the time schedule, student eligibility, allows the upload of student documents, permits the creation of remarks regarding the students files and allows the user to add any necessary information regarding the student encoded on Vorx.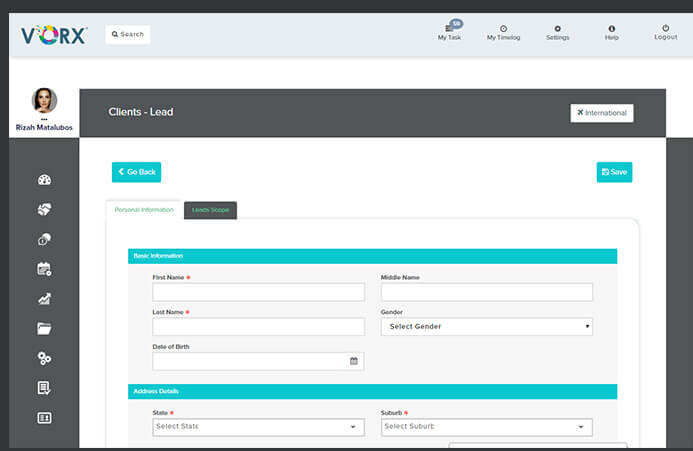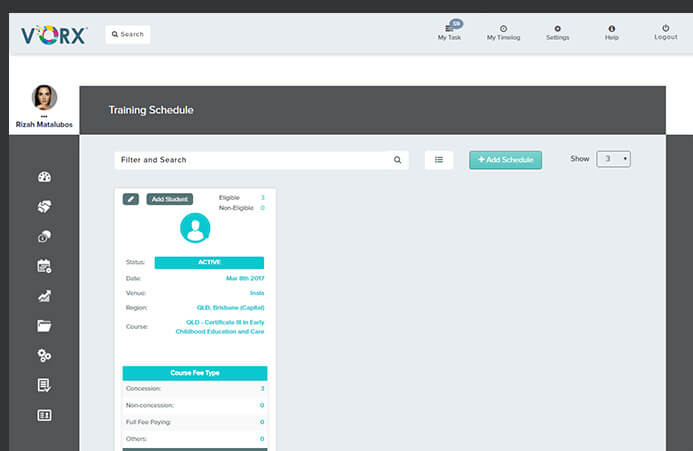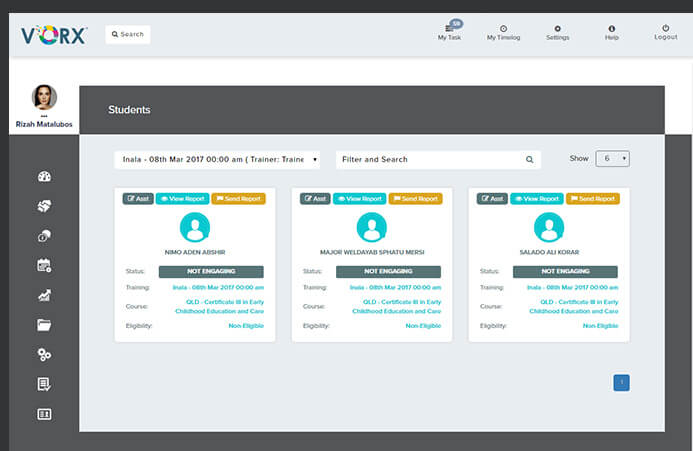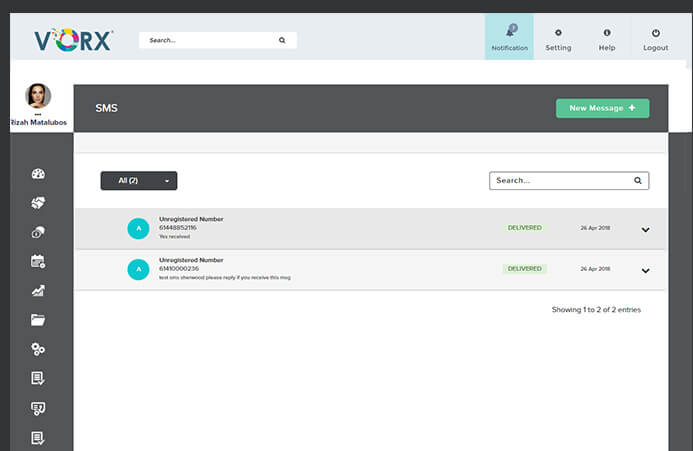 Timetables and Attendance
This Vorx trait keeps on track with the performance in attendance monitoring and progress reports. It sets up an automated alert system that informs staff of low attendance or incomplete scheduling tasks. This tool also helps organizers to schedule classes, appoint trainers and designate venues.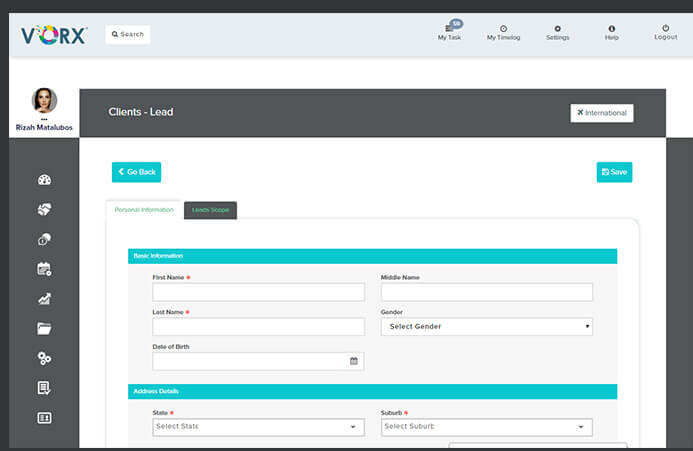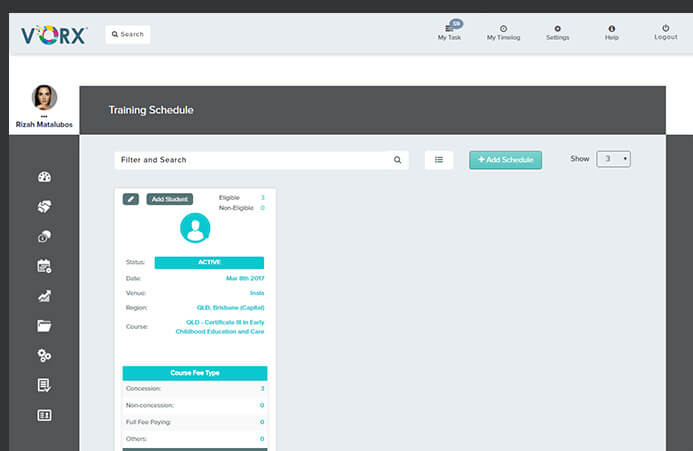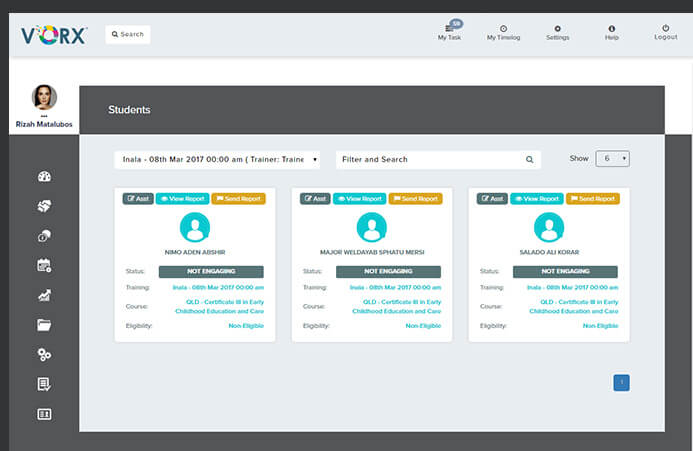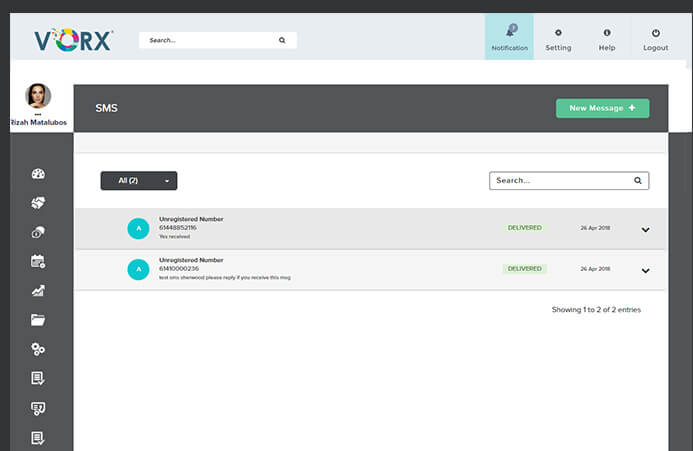 Training Schedule
Manage the training schedule for trainers and students, Set up the venues and class timings. You were able to see the status of the class of every student and the trainers.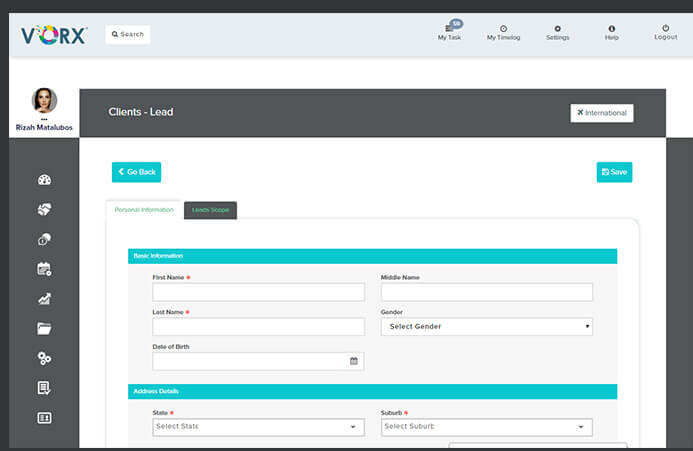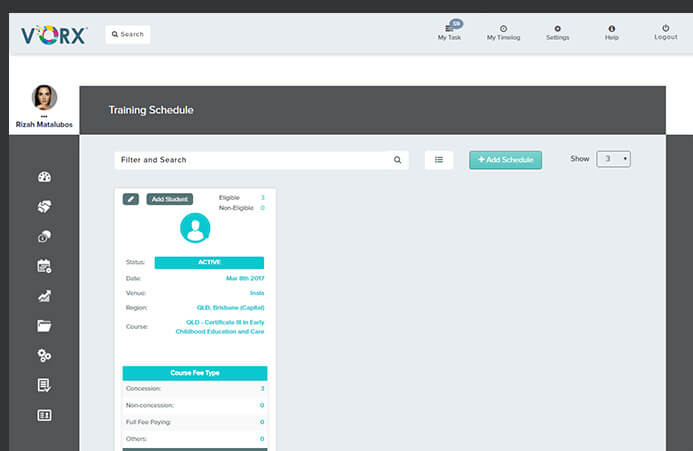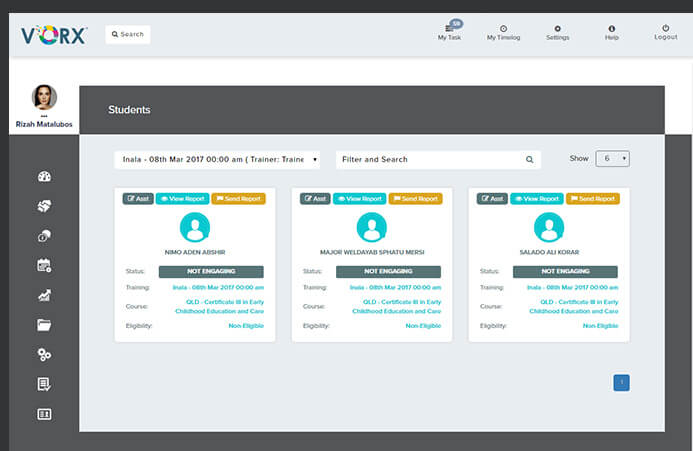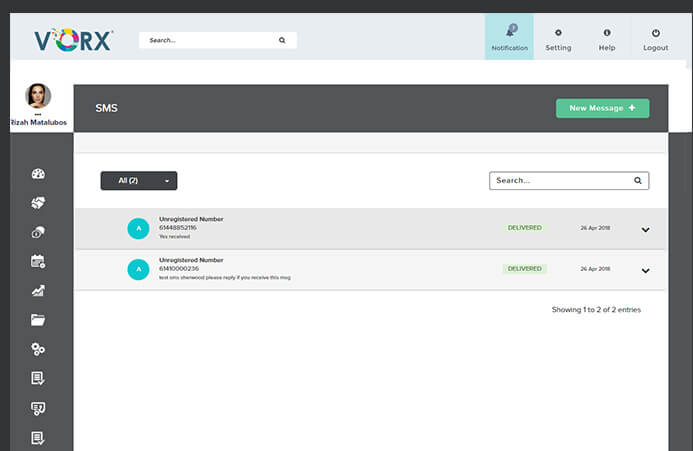 Student Attendance
VORX designed to monitor the student's attendance status and will export reports of student's attendance performance every end of the month or anytime the reports will needed.
Students Assessment
Student assessment – Start to track student details for any person in your database and admission details as well as every enrolment and registration. Set up courses and assign grades and/or written reports for each registration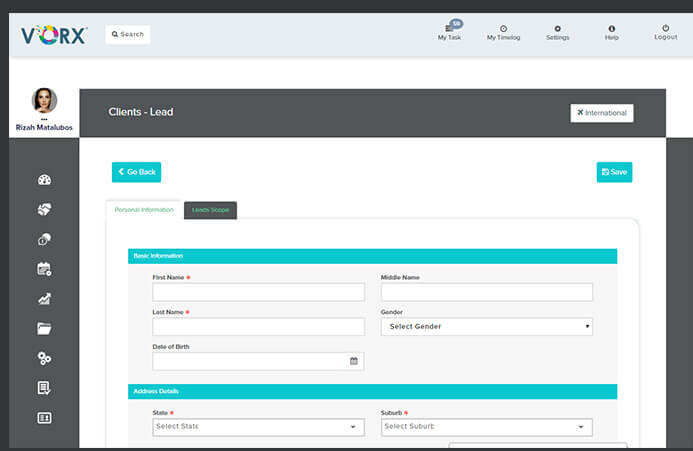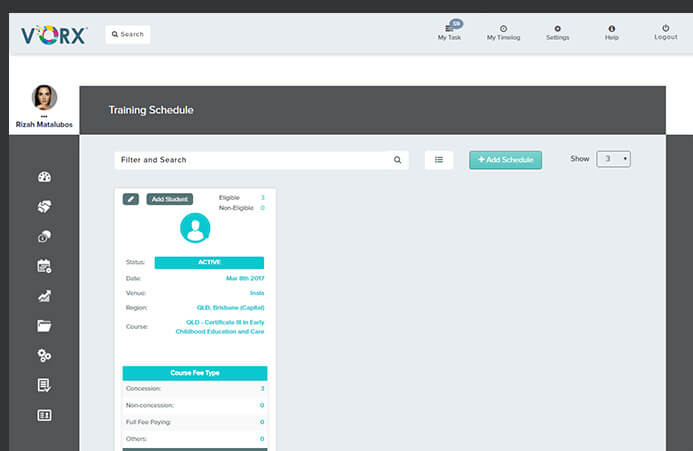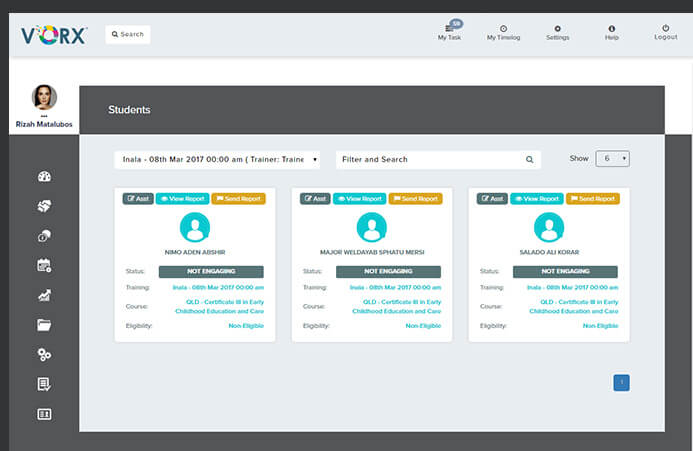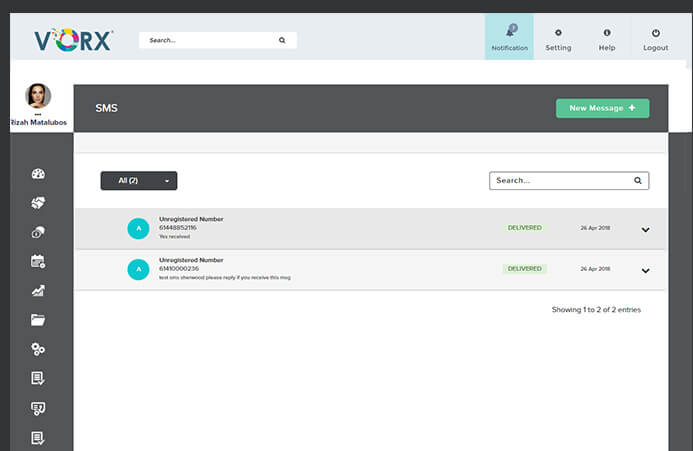 Messaging
Send message and updates to students and trainers via SMS and email. You can create a template for effective and direct communications to your clients. Also you can track your phone logs and social media conversation in VORX.