Our Business
With the years of experience in the business we strive hard to provide the best RTO management system we could offer. We have learned many lessons and continues to improve and develop more collaborative technology at a low-risk and cost-effective.
Organisation and Staff Management

Vorx has the feature to control users' roles and the scope of access for its featured application that helps in securing and organizing the workflow process and avoiding unauthorized access

Student Enrolment

Primarily developed to be in control with the admission of your business through organizing the courses offered, units, training plan and other functions that would help the growth of the RTO business

Compliance

Take away the complexity out of compliance with our standard workflows and automated data reports.
Why Choose Vorx?

VORX is designed for all RTO needs from Student Management system to Learners Management system. Its innovative technology in integration it makes RTO process systematic providing a wider perspective that brings the best system as possible to focus on the growth of your business. Our technology simplifies the complexities and risks in administrating your trainings and compliance.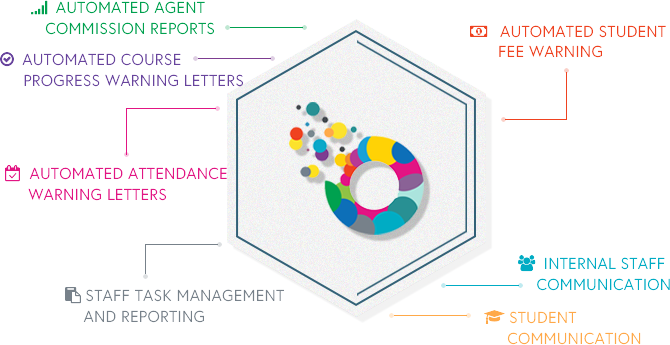 Our team

are within reach

Connect with our professional account experts and know more how we can assist you with your business. Your business success is our priority. Talk to us through phone, online or see us on site.
The Elite Training Institute, with VORX we have been able to process our enrolments faster through seamless uploads, reducing the need for manual data entry.

This student management system really helps us, as were looking for something that is user-friendly, which was logical and that would allow us to improve our business processes and increase efficiency.

ELITE TRAINING INSTITUTE

We have been very happy with how Vorx has met our business and operational needs. The support team is fabulous and we admire the knowledge and intelligence of the people behind Vorx in personalizing it for the client needs.

SHERWOOD

The Kensington Institute of Australia has been working with Vorx system over few months already. We get to know the system in the support and very helpful that we can able to use a lot of agents to sign up students and particularly like the commission tracking functionality. It really helps us achieve our business objectives and outcomes.

KIA

As a rapidly growing RTO, Community Education Australia has reduced a lot of manual administration work, saved hours of time, and has been very helpful in automating our business processes. The more we learn about Vorx, the more we get out of the system and the more efficient we get managing our students. The simple rule is get your staff to use it every day.

CEA
Know more